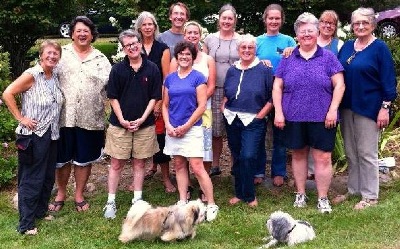 Ho'oponopono
Kairos Wellness Center
Amery Wisconsin
August 22-23, 2012
Terry, Kumu Harry, Liis, Rolf, Anna Marie, Jean Adair, Julianne Love, Marilyn, Jessica Kaspar, Betty, Dina Lisovskis, Barbara
with KU and Radar the doggie mascots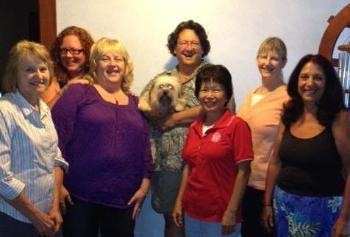 Ho'oponopono in Lackawanna
September 8-9-12
Margaret Kidd, Mimi Cooper, Carrie Sherman, KU, Kumu Harry, Ok Yol Barrett, Elaine Stolarski and Patricia DePrima  missing is Mary Bennett and Sila

HO'OPONOPONO
Olympia, Washington
September 27-29, 2012
Andrew, Jann, Laura, Yvonne, Mike, Marie, Kim, Jim, Sila, Kumu Harry, KU, Diane, Stewart

Kauai Ho'oponopono
October 3-4, 2012
Dennis, Linda Jo, Maria, Megan Schmidt, Teresa
Julie, Jairo, KU, Kumu Harry, Sila,
 Angie Carroll, Deb Gdovin, Marcia, Donna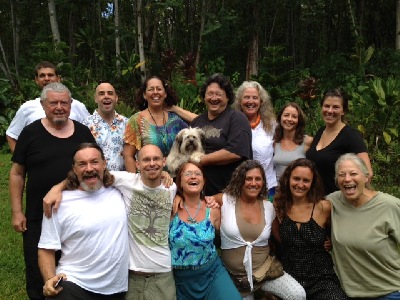 Hawaiian Healing Workshop
Kalani Honua, Pahoa, Hawaii
October 8-13, 2012
Mike Richardson, Leo Adonis, Rosie, Anjani, Nandi Pencak, Cynthia McKinley, Steven Otto, Jim Reid, Jaden Fox, Rebecca Heller, Kumu Harry, KU,  Viviane Barton, Stephanie Joerke, Nicole Ruggiero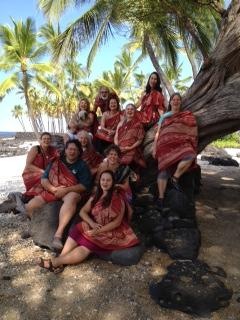 KA LA HUI
Kumu/Kahu Graduates
October 2012
Tara-lee Spatz
Kahuna Harry U. Jim, Loujuana Livermore
Sally Baker, Viviane Barton, Barbara Helynn Heard, Valerie Newbold
KU, Gaynor Duggan, Ron Rose, Kayeri Akweks, Christianne Hall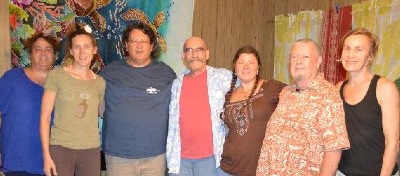 Ho'oponopono
December 2012
Kumu Sila, Kayse Budd, Kumu Harry, Eric Burger, Neva, Steve Otto, Lucy Braham

Ho'oponopono
12-21-12

Sophie's Group From France
Gail, Natalie,Doug, Sophie, Kumu Harry, Pascale, Ariani, Beatrice, Fanny, Anne Marie, Pascal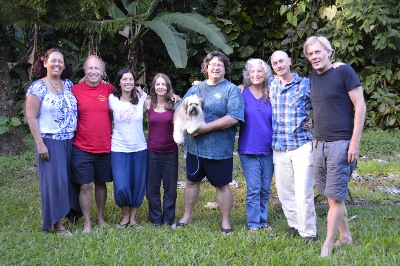 Ho'oponopono
January 12-13, 2013
Nanawale  Hawaii
Rebecca Heller, David McNamara, Barbara, Stephanie, KU, Kumu Harry, Viviane Barton, Joe, Nigel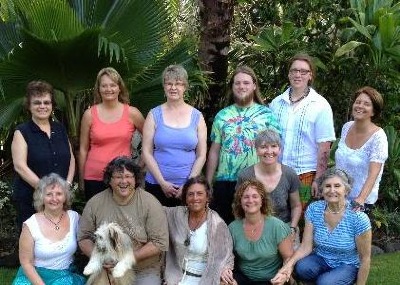 INTRO TO HO'OPONOPONO
February 6, 2013
Big Island
Bonnie Bognar, KU, Kumu Harry, Anjani, Julie Turchett, Dianne Norman, Angela Mathews
row 2: Elaine Hjorteland, Randene, Ellchuk, Val McAuley, Brennan Hovind, Kelly Hovind, Patti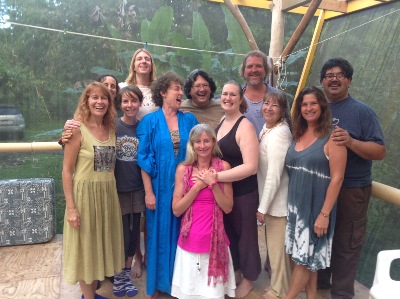 LOMILOMI
February 21-24, 2013
@Yoga Oasis, Pahoa, Hawaii
Alexis Lee, Shakti Martin, Sara Pacheco, Matt Idom, Sally Boyd ND, Kumu Harry, Meg Schofield, Carrie Rowell, Lloyd Good, Marie Derrick, Angie Giustina, Gino Brito ... misssing Jared Pacheco and Karl Lindstrom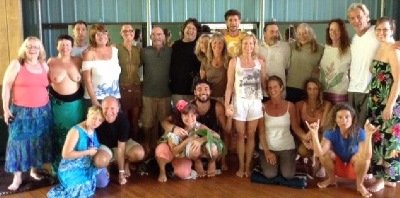 HAUMANA (birthing your power)
Mar 4-9, 2013
Kalani Honua Retreat Center
Zoe Coe, David McNamara, Dr. Erika Ivan, Chris Murray, Agi Borris, Aleisha MacNaughton, Madelyn Soldner-Sullivan, Pono Stadler
Karen LaVerne, Christie, Carl Yeatts, Marie Rose, Holly Clark, Eric Berger, Kumu Harry, Sylvie Barris, Martha Lescher, Jim Reid, Mike Richardson, Cynthia McKinley, Shama Montemiglio, Nigel Butler, Lynn Paterson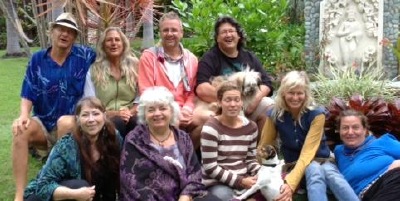 Ho'oponopono
Mar 16-17, 2013
RamaShala Vacation Rental
Pahoa, Hawaii
Marie Derrick, Mae Lou, Anna Nicole, Jillian, Mermaid Heather
Paul Rich, Robert Kent, KU, Kumu Harry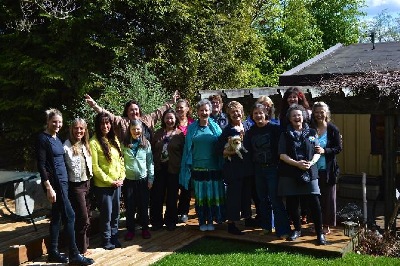 HO'OPONOPONO
Vancouver BC
April 2013
Susan Oubari, Martha Lescher, Kaleila Pilford, Diana Pepper, Kumu Sila, Eva Krizek, Sally Baker, Annabelle Tully-Barr, Brenda Bodnar, Gaynor Duggan and Tupper, Dawne, Tana Clarkson, Diane Lafreniere, Evelyn Mayhew, Lynne Woollam.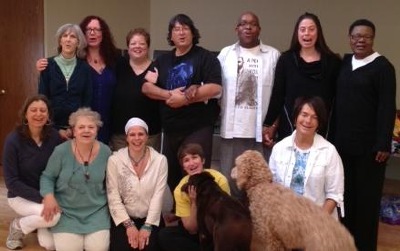 Lomilomi
Moravian Seminary College
Bethlehem, PA
May 22-25, 2013
Mishelle Lemas, Paula Michal-Johnson, Amanda Melham, Carol Moeller, Lori Parsons Eichelberger   row 2 Linda Kinney, Mimi Cooper, Sara Estrada, Kumu Harry, Adafo Austin, Hillery Woods Siatkowski, Sharon Brown.
the 2 dogs are Chelsea and Marilyn Monroe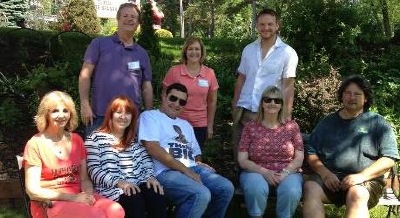 HO'OPONOPONO 
June 8-9, 2013
Lackawanna, NY
Karen Boncal, Alison, Brent Berman, Elaine Stolarski, Kumu Harry
Mike Driscoll, Deborah Driscoll, Brian Costello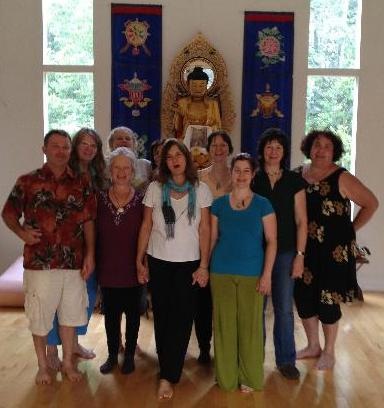 HAUMANA
Dharma Centre of Ontario
Kinmount Ontario
Kahu Randy Morrow, Gusti Boiani, Angie Giustina, Monica Larade
Gayle Crosmaz-Brown, Sherry Ashcroft, Heli Bucek, Aileen Storoshchuk, Janice Gannon, Kumu Sila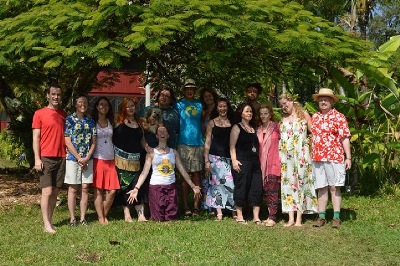 Hawaiian Healing Workshop
Kalani Honua, Puna, Hawaii
 January 21-25, 2014
Klaus Eberlberger, Pat Koestner, Josiane Tenud, Christina Schlegel, Malia Kulp, Kumu Harry and KU, Paul Rich, Monica Walder,  Erin Murphy, Irene Gebhart, Nomi Sharron, Patty Davidson and Gary Plunkett..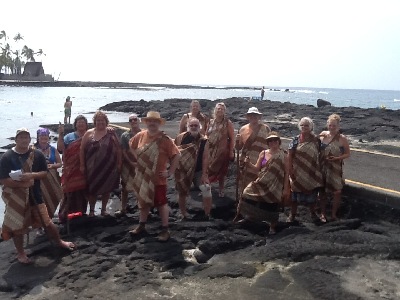 KUMU/KAHU  Graduates  February 15, 2014
Kapono Uhane Jim, Diane Lafreniere, Kumu Harry Uhane Jim,  Kumu Sila, Eric Burger, Gary Plunkett, Ron Rose, Sally Baker, Gaynor Duggan, Lloyd Good, Debra Schwarze, Viviane Barton, Patricia Davidson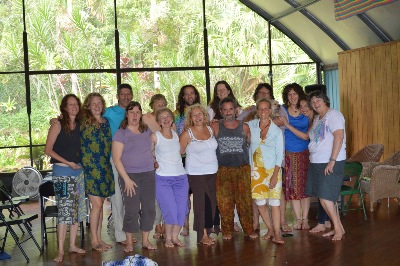 HAUMANA
 Syama Montemiglio, Kahu Patricia Davidson, Richard Nahas, Kahu Valerie Newbold, Zinnia, Sharon Angelina O'Connor. Janina Agintiene, Michael Shane Kirkpatrick, Kahu Daniel Haber, Sarah Patterson, Mallika Catarina Giarimi, Kumu Harry Jim, KU, Kahu Luanna Livermore,  Marianna Sucher,  Monika Gruhl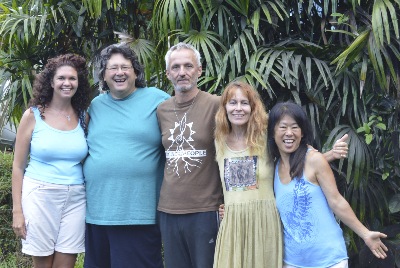 Lomilomi Intensive
March 28-29, 2014
Dana Tomasino,  Kumu Harry Jim,  Bernie Schreck, Lexy Lee,  Asami Suzuki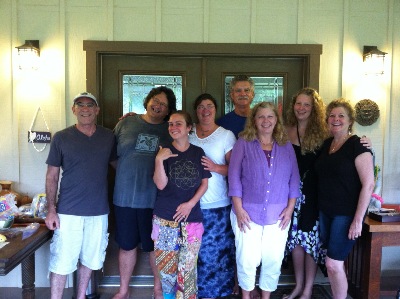 Lomilomi Intensive
July 2014
Eric Berger, Kumu  Harry Jim, Angela Garramone, Neva Winter-Pedley, George Leonard, Barbara Leonard, Patricia Davidson and Hallie Larsson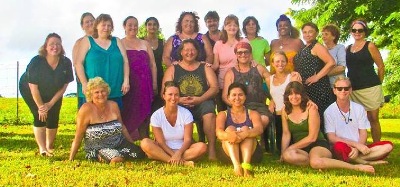 Jairo and Dennis's Ohana
Kauai 2014
Harry did a 2 day class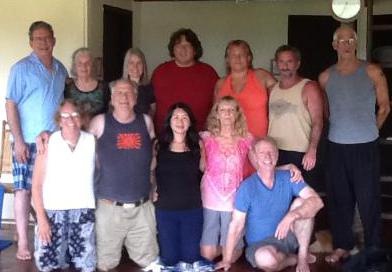 LOMILOMI INTENSIVE
Kalani Oceanside Retreat Center, Pahoa, Hawaii
Sept. 28 thru October 2, 2014
Anjarose Bennett, Finley Bush, April Lee, Karen O'Neill,  Samuel Parsons
Paul Tenison, Mele Deborah Parsons, Dinah Stinson,  Kumu Harry, Georgia Alys Stansell, Daniel Haber,  Kenneth Leavitt.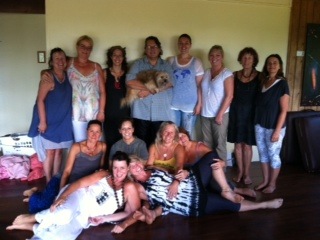 Lomilomi Intensive
January 2015
Michelle Lawrence, Teresa Morehead, Sukhmani Price-Bouvier, Roberta Prilusky, Dea Rackley, Rosie
Christine Trudell, Roxanne Lawrence, Julia Catlin, Kumu Harry and KU, Claire Gibson,  Karen O'brien, Christl Duffett, Tamera Snyder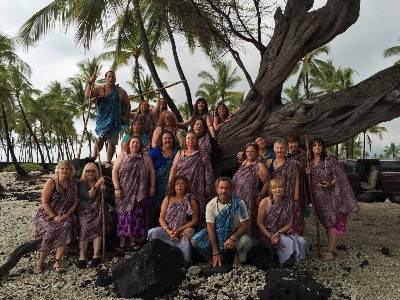 KA LA HUI 
Sophie Boyer, Daniel Haber, Cindy Davidson
Tana Clarkson, Karen LaVerne, Paulele Getka, Marla Carlson, Linda Maljovec, Bonnie Bognar, Dorraine Adams
Valerie Newbold, Kumu Sila, Kumu Harry, Neva Winter, Kaye Dixon
Kapono Uhane Jim, Christine Schlegel, Shama Montemiglio, Mimi Cooper, Greta Lange, Julie Turchet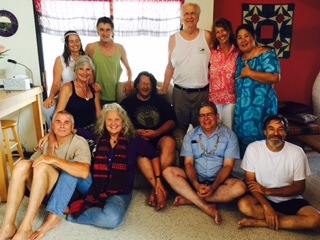 HAWAIIAN HEALING WORKSHOP
APRIL 22-26, 2015
Larry Cayer, Vivianne Barton, Kumu Harry, Paul Tennison, Mike Richardson
Safi, Tamera Snyder, Earl Thomas Gray, Finley Bush, Kaye Webb, Koko Johnson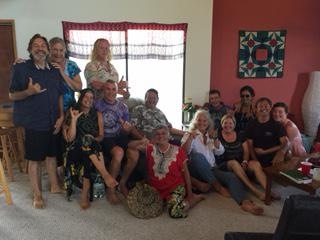 LOMILOMI INTENSIVE
MAY 21-24, 2015
Mike Richardson, Sharna Eberlein, Clay Owens, Tamera Snyder, Larry Cayer, Kumu Harry Jim, Patricia Hoku Villalobos, Vivianne Barton, Amy Ruliffson, Randy Griebenow, Bernadette, Jackson, Kalei Manuia, Earl Thomas Gray,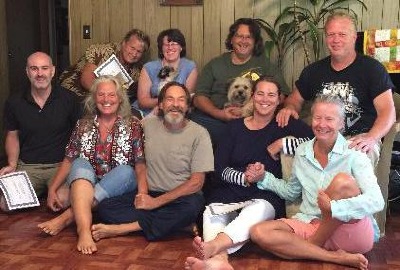 Lomilomi Intensive
July 2015
William Johnson, Viviane Barton, Mike Richardson, Karen Witts, Theresa Taylor
Kevi Beach, Traci Hardin and Minoaka, Kumu Harry and KU, Clay Owens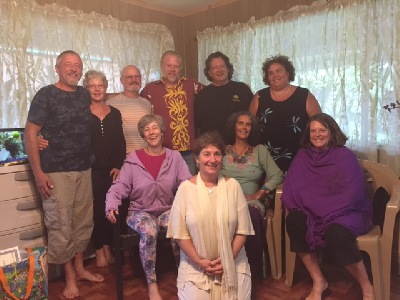 LomiLomi Intensive September 17-20
Martin Tenud, Hanna Tenud, Larry Stephens, Clay Owens, Harry Jim, Sila Jim, Kippy Phelps, Donna Fischer, Donna Koniecki, and Antonette Sardegna.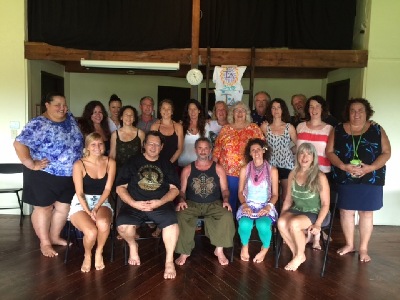 HAWAIIAN HEALING WORKSHOP
@ Kalani Honua Retreat Center, Big Island
November 1-6, 2015
Kahu Keanilehua Jim, Molly Miller, Kumu Harry, Kahu Daniel Haber, Rosario Minella, Jane Glesne,
Marciana Scott, Kyung-ha Whang, Devorah Kaplan, John Anderson, Zenne Seradwyn, Lucinda Cervantes, Kahu Clay Owens Lowden Borgens, Alice Burt, Louise Shiels, Grit Haertel, Kumu Sila Jim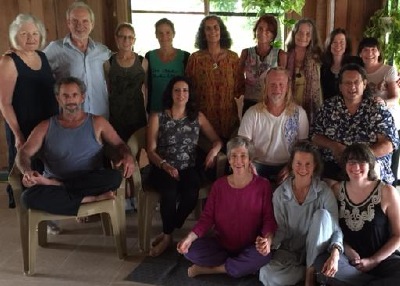 HAUMANA WORKSHOP
November 16-20, 2015
Lynne Buchanan, Andy Bruex, Sue Berlie, Lahilahi, Donna Fischer, Mary, Jojo Borcich, Sandra Hewson, Fiona Bruce.
Kahu Daniel Haber, Teresa Mazza, Kahu Clay Owens, Kumu Harry
Kippy Phelps, Anne Walters, Traci Harden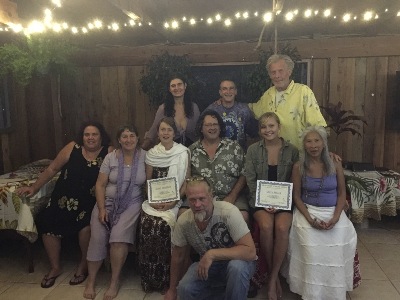 LOMILOMI  INTENSIVE
JANUARY 25-29, 2016
Kumu Sila, Antonette Sardegna, Zenne Seradwyn, Clay Owens, Kumu Harry, Molly Miller, Nadia Hole, Simirti, Tom Gray, Nigel Butler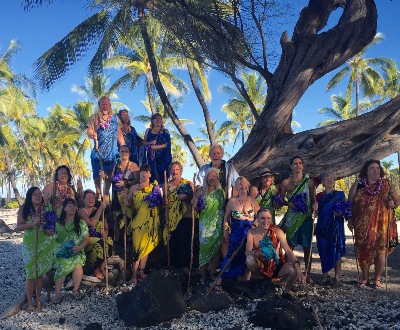 KA LA HUI
FEBRUARY 15-25, 2016
KUMU/KAHU
Claudia Delgado, Dorraine Adams, Kumu Harry, Roxanne Lawrence, Michelle Lawrence, Teresa Britt, Clay Owens, Karen Witt, Tricia Eddy-Wright, Daniel Haber, Nadia Hole, Nigel Butler, Andrea Hopkins, Tom Gray, Anja Rose, Ronin Hemmat, Kippy Phelps, Kumu Sila Lehua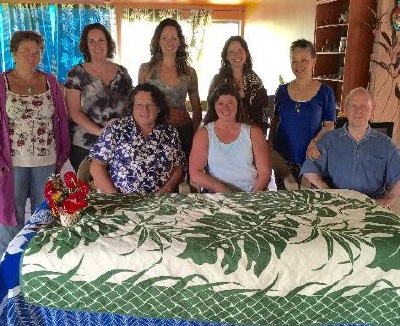 Hawaiian Healing Workshop
April 18-22, 2016
Pahoa, Hawaii
Sonja Schlappinger, Lori Dulaney, Kumu Harry, Patricia Martins, Neva Winter, Tamera Snyder, Joan Heyse-Moore, Louis Moore.
missing from Photo:  Earl Thomas Gray, Kari and  Kumu Sila