HO'OPONOPONO
TULSI ROSE HEALING
ASHFIELD, MA.
JUNE 13-14, 2021
Time: 9-5
COST: $250
Register with Sila @ 808-443-7077
email: silalehua@gmail.com
HO'OPONOPONO
Ho'oponopono is an ancient Hawaiian tradition that is utilized to bring balance and harmony into one's life. At it's root, Ho'oponopono is a technology of forgiveness, and allows us to release that which keeps us feeling stuck in negative thoughts and patterning.
Join us for a two day immersion in the art of Ho'oponopono with the Renowned local Kahuna Harry Uhane Jim.
This 2 day interactive workshop will provide you with lifelong skills to:
-Transform negative and exhausting energies in the form of people, places and symbols, into positive and healthy new vistas.
- Reclaim your innate personal power,  allowing effortless navigation through life's trials and discoveries.
- Discover your capacity to radiate your true essence, rather than defending old wounds shadowed by illusions of danger and non-safety.
- Practice the art of "downsizing" - Having what you want regardless of what others expect you to want.
- Connect with like-minded people for reciprocal mentor ship opportunities
Ho'oponopono
: Personally engaging and witnessing divinity animating  authorities of reconciliation, release, evoking peace profound.
Laulima
, ancient and old fashion healing by laying of hands.
Kahea
the practice ritual  of calling and feeding creations
Aloha
a true and empowered meaning; Vivacity from the  luxury of well-being self nurtured.
Halau
, A comfort zone for receiving, and learning.  Accessing the resource Anuinui Uhane : Soul bridge. Connecting the field of your awareness to the being of your soul. 
Hele Mai, 'e komo mai    Welcomed to be with us please. Come enthusiastically to embrace  wisdom of  Ho'oponopono in your vibratory field: witnessing-- Contact and observing  personal Divinity.  Aloha in your heart: The soul's flow from your heartbeat. Come make magic from joy as you always knew how.
PAYMENT FOR HO'OPONOPONO WORKSHOP $250.00
****************************************************************************************************************
























    

     HAUMANA
(BIRTHING YOUR POWER)
June 21-25, 2021
9am to 6pm EDT
Tickets: www.vermontholisticbodywork.com/events
Milldale Farm Center for Wellness
1461 Bloodbrook Rd. (red barn)
Fairlee, Vermont 05045
This five day workshop is a very special opportunity to apprentice with
Kahuna Harry Uhane Jim, and Sila Lehua Bray Jim.
Harry is the author of WISE SECRETS OF ALOHA,
Living and Learning the Sacred Art of Lomilomi.
Birthing Your Power
There are tools in the lomilomi way that can only be mastered by very contained and sequestered spaces and reflections.
The circle of participants is deliberately small. Details are presented with plenty of space for
absorbing, and streaming into your thought process. There are no worn paths here, instead
true resonance of self loving self blue printing, emotional evolution, rejuvenation and healing.
The Kupuna: Hawaiian elders and our Hawaiian Healing School would refer to this work as heart medicine.  " Articulate  power from your source of love". Haumana: birthing your power.  Experiencing the physics of energy through wisdom teachings, and Bodywork. Innovating your self's, drawn to your will. 
This workshop is a down stream rapids experience for five consecutive immersion days with
8-14 students only. We learn the art of crafting the urge badge, and other manifestations of our
ever shaping spirit as healers. It's about forgiving attachments to your charter, engaging your
charter to reclaim skills for navigating midstream in the river of abundance through service.
The Kupuna: Hawaiian elders would refer to this work as heart medicine. "exposing power
from your source of love". Haumana: birthing your power.
We will be working with tools from the
Physics
of energy.  Birthing your power will be about  the  fluid management  of our  belief systems that color, and shape our realities.   
Familiarity with the material in the book "WISE SECRETS OF ALOHA" 
Call us for help making the right choice, and getting here, being in  Vermont.  for the week.  . 808-333-9491.
--
Harry Uhane Jim.
Aloha : the breath of God is in our presence. 

HO'OPONOPONO and LAULIMA
LILYDALE ASSEMBLY
JULY 2, 2021   9:30 to 4:30
ASSEMBLY HALL
11 CLEVELAND AVE.
LILY DALE, NY  14752
TICKETS AVAILABLE THRU lilydaleassembly.org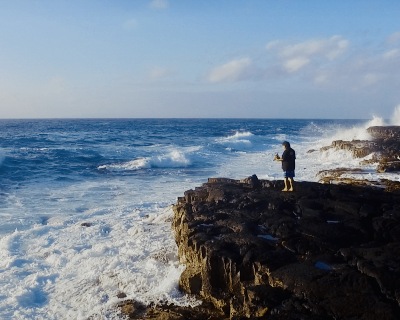 THIS CLASS HAS BEEN RESCHEDULED

WILL POST NEW SCHEDULE SOON....

Edinburgh, SCOTLAND
LOMILOMI WORKSHOP
    Enter into the realm of Lomilomi, the traditional Hawaiian Approach to bodywork.Lomilomi holds the premise that body, mind and spirit (trinity) participate in its evolution - healing.
The work creates a temple…a sacred space... a connecting space... A safe space place
for the body's consciousness (the emotional body). Access for support and
communication to the emotional body is in the HA - the breath. The opportunity for healing is
the convergence of time, space, and will. It is incidental, coincidental, and serendipitous.
Lomilomi grants portal to this Process. We are empowered by and centered on authenticity,
creating the momentum of ease  and grace to navigate healing.

 
Tools:
BONE WASHING -
cleaning the skin of the bone (periosteum),  causing the release of memory and corresponding physical and emotional pain.

PO'O (head) --
clearing binds on the cranial bones to accommodate movement of skull in rhythm with the breath.

CREATION OF SPACE -
causing space in the body using gravity and breath.

MANIFESTING -
traditional healing technique to  active prayer using "prepare, perceive and procreate."

HA ( breath) -
combining the skills of bone washing and breath coaching we are tooled to heal towards freedom from constriction.

LAULIMA-  
We will learn by doing "laying of hands" an ancient Hawaiian
healing practice in which everybody is enough, everyone
participates. We gather in a cluster of like-minded healers holding
the common intention for one person's well being.

E' KOMO MAI 
Come connect with your power to heal!
KA LA HUI  (Gathering of the Light Bearers)
FEBRUARY 4-13, 2022

Halau Uhane in PAHOA, Hawaii on the Big Island
Cost: $2850
Deposit: $500. non-refundabe 
The lifestyle of Lomi Lomi healing and teaching is supported and fed by your rooted identity.
Being a light bearer of Lomi Lomi medicine is to have achieved mastery over the
skills, tools, and thought processes that manifest the opportunity for receivers to receive the love of light to heal.   Ka La Hui is a group of 14, who will meet  to give themselves the space of shared intention achieving Self Mastery with the tools, thought processes, and skills of lomilomi Healing.
Syllabus may include
Emancipation of the vow bone washing shape shifting with thought processes Ha Breath Medicine Applications for the authority of your soul Sound as medicine skill building for  activating  healing paradigms: creating space, reflection, unification and trance states of grace. Tri-unity energy to break polarity belief systems Generating inclusiveness  Defining and shaping the energy of your thoughts
Sila and I  With lots of help and helpers are  creating a cluster of ascending apprentice achieving awareness of creating their own reality. There are only 14 spaces available.  Mastery of this Work requires sequestered incubation. It is a residential program .  
Because there are only 14 seats at this Gathering, there is a pre-course interview before a deposit is accepted. Interviews may be scheduled by email or phone. Please read "Wise Secrets of Aloha" before applying.
--
Harry Uhane Jim
808-333-9491
Aloha
EMAIL: silalehua@gmail.com
$500.00 non refundable deposit

Full Payment      $2850.00 Cost of Class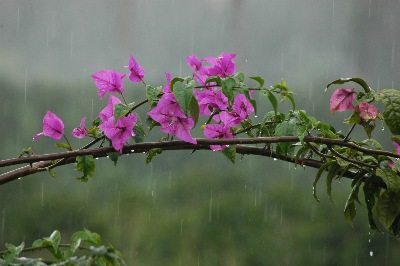 ~ REFUND POLICY ~
for all workshops with Halau Uhane
_____________________________

All Deposits are non refundable

~ APPLICABLE CREDITS ~
If you cancel before 30 days of the event.
1) a 50% credit can be applied to any future events or personal healing sessions
2) All deposits and tuition credits are transferable to friends or family for personal sessions or training with Halau Uhane 
NON APPLICABLE


If canceling last minute no credits or refunds of any kind will be given.
20 days or less.
Payments are now available on-line through our secure payment system